Newsletter no.5: QUICK REPAIR CYCLE
Are you tired of waiting?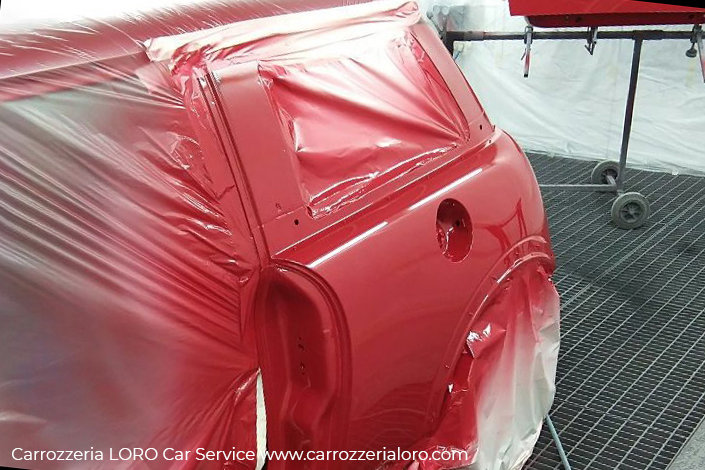 Thanks to the quick painting cycle, SIRO always guarantees the highest quality with a reduced processing time. 
Your product will be ready in only 2 hours (with infrared lamp) or in 3 hours at air-drying.
You just have to use these products:
 1 • 2K ACRYLIC PRIMER BASIC AIR 69.0.70134
– hardening with 01.H1 at 20% with 01.H1 and dilution with 07.093 at 10-20% (volume ratios)
– sandable after 1 hour at 25°C;
 2 • BASE COAT 47.5 
– dilution with 07.093 at 60-80%
– overcoatable with the clear coat after 20 minutes of air-drying;
 3 • HS ACRYLIC CLEAR SCRATCH RESISTANT AIR 61.1.X99/3 *
– air-drying at 25°C: hardening with 01.H3 at 50%, dilution with 07.093 at 5%
– infrared drying at 80°C: hardening with 01.H3 at 50% or with 01.H100** at 40%, dilution with 07.093 at 5%
– timing: 90 minutes at 25°C with air-drying or 30 minutes at 80°C with infrared drying.
* Alternatively, the MS cycle is available.
** 01.H100 hardener, ACRYREX UHS EXTRA FAST, is specific for fast hardening with infrared lamps. At the end of the cycle let it cool 5 minutes. Then the repaired part can be polished. Total time: 120 minutes.
If you do not have infrared lamps, harden the product with STANDARD HARDENER, apply and let it air dry (25°C): after 180 minutes it can be polished..